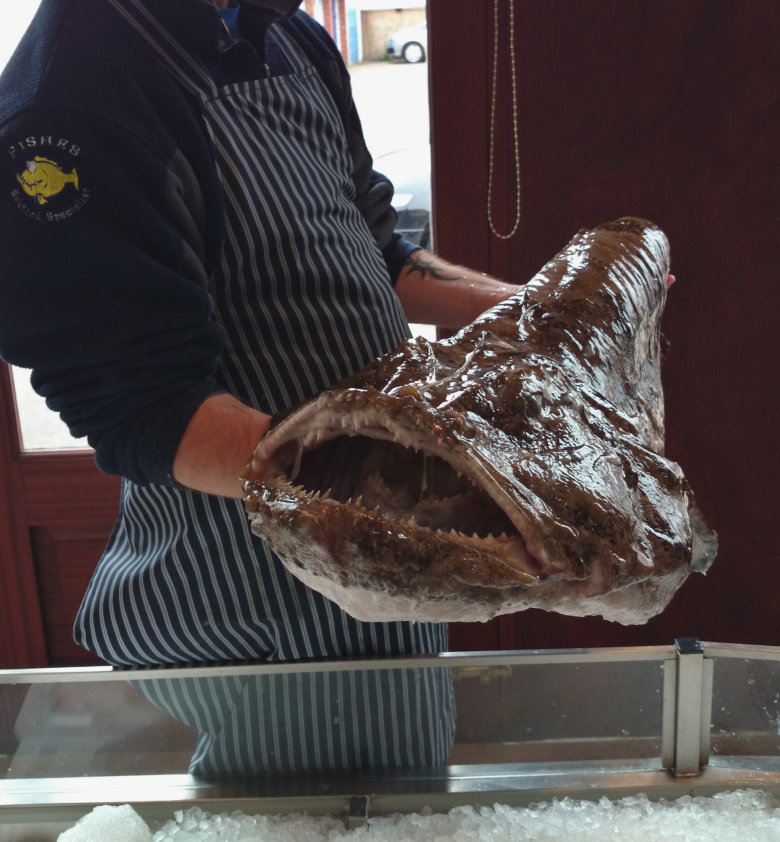 A huge choice!
---

---
Priding ourselves on our huge range of fish, we are able to supply fish for any occasion. We are also a seafood wholesaler.

Delivering to many quality restaurants, hotels and pubs within a 25 mile radius of Exeter. Direct from the day boats in Looe.

Just a small selection:

Cod, Haddock, Pollock, Hake, Whitting, Dabs, Flounder, Megrim, Red Gurnard, Mackerel, Herring, Sprats, Sardines, Squid, Octopus, Cuttle Fish, Mussels, Clams, Scollops, Crab, Lobster, Langoustines, Plaice, Brill, Turbot, Monkfish, John Dory, Skate, Huss, Shark, Sushi Grade Tuna, Red Mullet, Grey Mullet, Coley, Salmon, Trout, Rainbow Trout, Brown Trout and Sea Trout, Natural Smoked Haddock, Yellow Smoked Haddock, Natural Smoked Cod, Yellow Smoked Cod, Oysters ...

We offer a range of olives and dry goods, to compliment your choice of seafood. All available from our shop in Exeter. Deliveries through the night and morning.